Esto photographer Jeff Goldberg has been following progress of the new Whitney Museum of American Art's construction in the Meatpacking District of New York. The new Whitney, designed by Renzo Piano Building Workshop, will be located at Washington Street and Gansevoort Street, alongside the High Line—a mere four miles from its original, Central Park-adjacent location. Although alternative proposals for the Marcel Breuer-designed Brutalist building had shown a variety of solutions incorporating the original structure, the Whitney opted in 2010 for a new, 200,000-square-foot, six-story building overlooking the Hudson River, which the museum expects to occupy in 2015.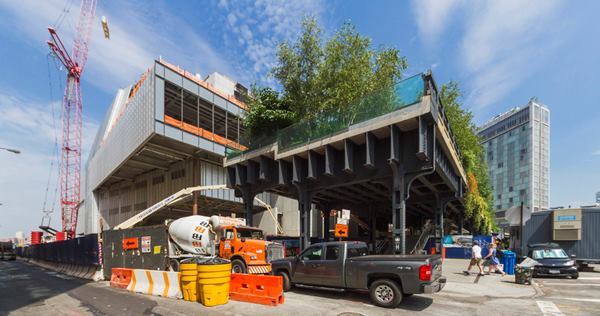 Below are images of the current home of the Whitney Museum of American Art, designed by Marcel Breuer in 1966:

vaaztstrffwcduxcycbwauvxxzx

To see more of Esto's collection online, please visit Esto.com, or visit ARCHITECT's collection of Esto Galleries.
The Whitney Museum of American Art has produced the following video preview of the new building at the intersection of Washington Street and Gansevoort Street: